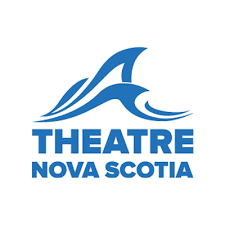 I've had a blast creating content for Theatre Nova Scotia's Instagram and Facebook for the past couple of weeks. Their executive director, Dr. Cat MacKeigan, is a gem and offers the best balance of autonomy and support that you could wish for in a client.
I was originally hired to work with their team for three months to manage their member newsletter and their social media pages, until they hire a permanent communications coordinator. After receiving the details for creating and distributing the newsletter and discussing its purpose for the membership, it made way more sense to stop offering the newsletter altogether and focus our efforts on Instagram and Facebook instead.
There were two main reasons for this change. First, the newsletter process was cumbersome and time-consuming. One of their staff spent up to 10 hours a week collecting the members' content, editing graphics, inputting the content into the newsletter platform, and distributing it to the members only. The second reason was because, timeliness. Not only was the newsletter a time-suck, it wasn't responsive to the members' fast-paced needs. As a bonus, Theatre Nova Scotia wasn't leveraging their social media to its full extent.
Audition announcements, funding deadlines, job opportunities – Theatre Nova Scotia wanted to share all of that with their members, too. So then why create new content when it's easy to share existing content? Using Instagram and Facebook as their everyday "newsletter" allows the organization to not only share their content with a wider audience whenever they want, now they can re-share their members' posts in the moment, interact with the community in spaces where they already spend time (online), which will make their social media content more relevant and engaging.
I'm looking forward to watching Theatre Nova Scotia grow their membership and their audience on social media over the next couple of months, and beyond!