Dear Diary, It's Me, Stella is now available!
The links to visit physical and online retailers will be listed here as they are added:
I would love to know your thoughts about my book! Email me or DM me on Instagram @kristakeough to share your reviews. I promise to share them with Apollo and Stella, too.
Thank you so, SO much for your support!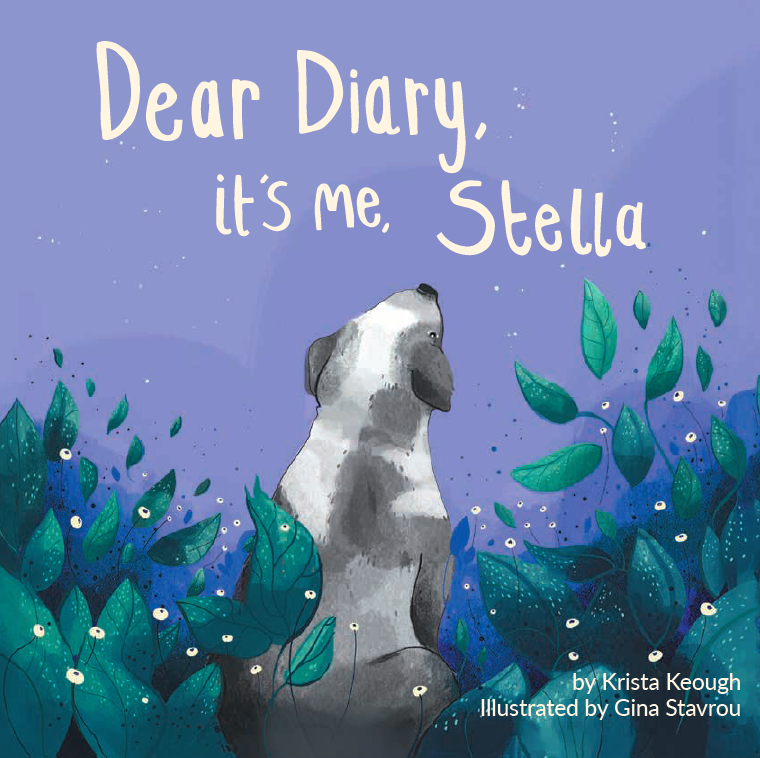 Download front cover.
Download press photo of Krista, Apollo and Stella.
Download press photo of Gina.
About the Book
Dear Diary, It's Me, Stella follows the captivating journey of a courageous dog in search of a place to call home.
Through moments of despair and dreams of a better life, Stella's heartfelt diary entries reflect her fears, hopes, and unbreakable spirit. Whimsical illustrations bring her words to life with only the colours that dogs can see.
A compelling and compassionate story, readers will be eager to uncover the destiny that awaits Stella in a world where dreams can come true.
About the Author
Krista Keough is a dynamic and versatile contributor to Atlantic Canada's creative industries. Over the past 20 years, she has woven her expertise through various roles as a writer in business, the arts, and education. She lives in Canada with her two dogs, Apollo and Stella. Read more of her writing at kristakeough.com.
About the Illustrator
Gina Stavrou, aka mindofbean, is a queer British illustrator based in the United States. Her work uses vibrant colour combinations and intricate details to portray magical worlds with whimsical characters. See more of her creations at mindofbean.com.