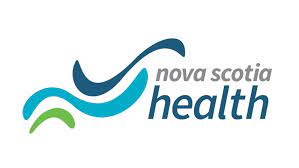 There have been some major events happening here at Creative Communications and I'm excited to (finally) share!
In December of last year, I had the opportunity to join the Nova Scotia Health's Public Health COVID-19 Response Team for three months to provide relief for their staff over the holidays. The plan was for there to be less need for COVID-19 supports and we expected activities like exposure notifications and outbreak communications would wind down. That was before another wave hit our province and nearly pushed us into another full lockdown.
I continued to take on client work through the new year, while feeling good about my contributions towards our health care community. The people I got to work with at Nova Scotia Health are supremely talented, dedicated, empathetic, and very good at their jobs. The experience was nothing short of inspiring.
As my time with the health authority was winding down, another opportunity came up that peaked my interest with their media team as a Senior Advisor – Content and Media Relations. I applied, interviewed, and accepted a one-year contract at the end of March and I couldn't be more thrilled.
As part of my role, I get to read the headlines each morning and meet with the leadership in communications to discuss our inquiries from journalists across the country. I get to set up interviews with some of the brightest minds in our province and see the stories we help create broadcast online, on the radio, and on-air each day.
Creative Communications continues to keep me busy and I'm excited for the fall. I've been working with artists and arts organizations over the summer for projects coming up that I'm really looking forward to sharing. New music! Now, that's music to my ears.