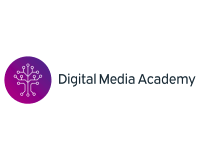 Late one winter night, I was scrolling LinkedIn and came across a job posting for a teaching opportunity with Digital Media Academy, an international educational organization that delivers applied technology programs at prestigious universities like Stanford, Oxford, and NYU. I quickly put together a video as directed in the ad and sent along my resume.
My time spent as a teacher at NSCC and daVinci College were some of the most rewarding experiences of my career thus far. When Digital Media Academy asked me for an interview, I was elated. Fast forward a month later, and not only did I get the job teaching the Entrepreneurship & Innovation program in the new year, I developed the curriculum!
Due to the pandemic, Digital Media Academy needed an online version of their in-person programs and I was keen to take on the challenge. With hundreds of pages of material to review, I worked diligently to produce 20 engaging, entertaining, and educational lessons that can be adapted for various class times and age ranges.
I can't give away any spoilers, but you can read a really nice description of the course (and me!) on the Digital Media Academy website. I'm really excited to meet my new students and execute all the fun ideas we put together. Time to sharpen my pencils!