Being the festival manager for Halifax Jazz Festival in 2018 was an absolute thrill. Not only did I learn a lot about what it takes to make an event of that size happen, I had the pleasure of watching dozens of talented jazz musicians perform on the Waterfront Stage every afternoon and night.
The feelings I had seeing them play reminded me of when I first started working in the music industry. Live music was so new to me. At shows my senses would be filled with wonder and excitement, not knowing what was coming next. I hadn't experienced that "new" feeling in a long time. I'm grateful for these jazz musicians for renewing my sense of purpose and fuelling my energy each day, and for showing me that it's never too late to begin listening to jazz music.
Tom Easley is easily one of our most cherished jazz musicians in Canada. His tall stature and warm smile imbue a sense of calm and steadiness, making his quick wit even more funny. For those of you who are new to jazz (like I am), Tom's new album The Starting Point vs. The Steep Decline with his band The EQ is an excellent place to start. It's available now on your favourite streaming sites like Spotify, and to purchase online.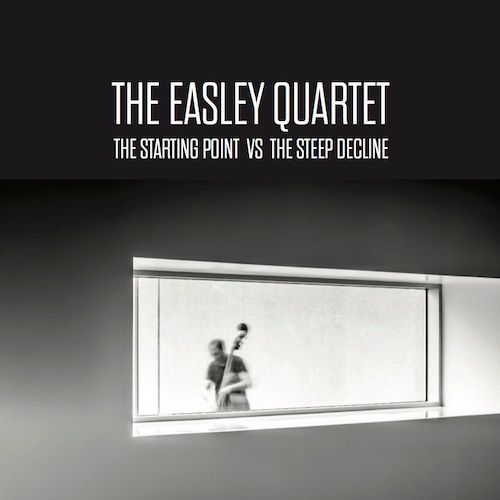 And, if you sign up for Tom's newsletter, you'll be the first to know where to get your tickets or festival pass to see The EQ perform live. I can promise you won't be disappointed – no matter how much or how little you know about jazz. 😉