Last year in January, I wrote a short post about how excited I was that a few of my clients – Reeny Smith, T. Thomason, and Ben Caplan – were releasing new music in 2018. I knew they had some killer tunes and I was looking forward to seeing how their careers would change because of them.
Reeny Smith, she's a triple-threat, with singing, songwriting, and instrumental skills for days. She released her first full-length album called WWIII Strength Courage Love on June 14, 2018 and created quite a buzz among fans and industry alike. Reeny already received one Music Nova Scotia Award and three nominations for her efforts, including SOCAN Songwriter of the Year and Entertainer of the Year, and Music Video of the Year for her snappy first single, "Good Girl Swag".
T. Thomason's start to 2019 is one for the books. He's just announced he's going to be on CTV's The Launch, which airs beginning January 30. If I had to pick just one, my favourite new song T. released in 2018 is "Loser". Click to stream, and get ready to dance.
Ben Caplan hit it out of the park in 2018. His album and theatre show, Old Stock: A Refugee Love Story, is a smashing success. I'll let the image below give you a small idea of what that looks like: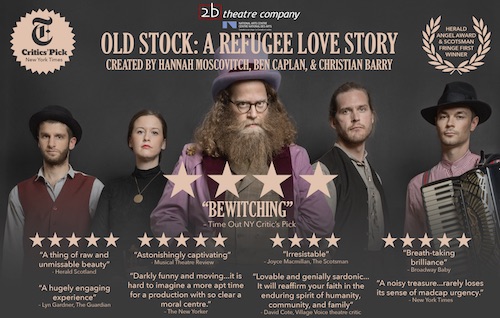 Like I said, simply smashing.
What will 2019 bring? I hope for even more success for these artists and all the singers, songwriters, and musicians who are making new music this year. I can't wait to hear it!